Welcome address of Alexander Beglov, Presidential Plenipotentiary Envoy to the Central Federal District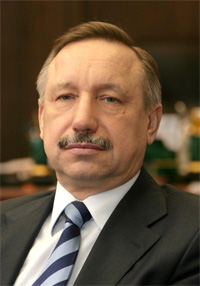 Greetings to the participants and guests of the 4th Central Russian Economic Forum!
Over the years, the Forum has become a landmark of not only Kursk region alone, but the entire Central Federal District of Russia, has established itself as a popular venue for an efficient dialogue between the business community, the public authorities, and experts.
Central Russia is the pivot of the Russian economy with a considerable potential for handling strategic national development issues. Amid the new challenges, regions of the Central Federal District can and must become the engine of economic reforms. Central Russia has a strong infrastructure of development institutes: special economic zones, industrial parks, guarantee agencies, with a positive track record.
The ambitious objectives the Russian economic system has to achieve in the new geopolitical and economic reality calls for major changes. Today, the sustainable development of specific regions and Russia as a whole depends on the ability to realistically evaluate the current changes and on the policy maker's skill of deriving benefit from them.
I am confident that this year's business meeting in the hospitable Kursk region will lay a strong foundation for mutually beneficial relations and bring about initiatives to boost the development of regional economies.
May I wish all the participants, hosts and guests of the Forum every success to the benefit of our land!
Alexander Dmitrievich Beglov
Presidential Plenipotentiary Envoy to the Central Federal District of Russia
Organizers and Partners