Welcome address of Dmitry Livanov, Russian Minister of Education and Science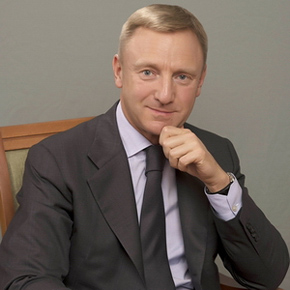 Dear colleagues,
On behalf of Russia's Ministry of Education and Science may I welcome you at the 4th Central Russian Economic Forum, one of the major discussion venues in Central Russia!
The Forum theme, "State Regulation of Regional Economies" has come to the agenda at precisely the right moment. Today, everyone is aware of the need for government authorities, key business players, entrepreneurs, experts to build a meaningful dialogue so as to develop common effective approaches and solutions in a number of vital issues such as assistance to territorial economies, investment in domestic projects, import substitution, across-the-board interaction between the Government and the business community.
The high-quality education standards, the system of training highly-skilled specialists, the research and innovations are of strategic importance for building a human resource management system, opening knowledge-intensive production facilities and maintaining economic development of regions.
The Forum program provides opportunities to discuss all these topical issues. I am absolutely certain that this comprehensive approach and the consideration of diverse factors influencing the economic and political transformations will enable the Forum participants to outline the key priorities of handling these crucial social and economic development issues and to join efforts in implementing the solutions.
May I wish the hosts, participants and guests of the 4th Central Russian Economic Forum efficient work, new ideas and mutually beneficial exchange of experience!
Dmitry Viktorovich Livanov,
Minister of Education and Science of the Russian Federation
Organizers and Partners