Outcomes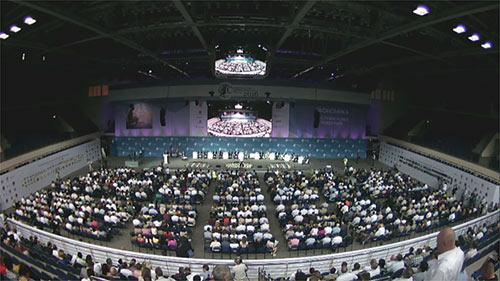 On July 1, 2016 the 5th CENTRAL RUSSIAN ECONOMIC FORUM took place in Kursk
For the fifth time, the hospitable Kursk region hosted the Central Russian Economic Forum which set an all-time record of more than 2,000 participants from 16 regions of Russia and 8 foreign countries (Germany, Israel, Bulgaria, Belarus, India, Indonesia, etc.).
The Forum benefited from the participation and support of the Presidential Plenipotentiary Envoy to the Central Federal District, Russia's Ministry of Economic Development, Ministry of Industry and Trade, Ministry of Agriculture, Chamber of Commerce and Industry. CEF 2016 was traditionally organized by the government of Kursk region, the Investment Attraction Agency of Kursk region and AK&M Information Agency.
Welcome speech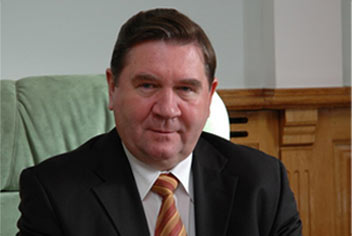 Welcome speech of Kursk region Governor Alexander Mikhailov to the participants of the Central Russian Economic Forum
Today, discussions mostly revolve around anti-crisis measures to be taken in the short and medium term – although this period of our history provides an opportunity to fundamentally change the trajectory of development towards creating technologies of a higher level.
Another key problem is how we bring up the younger generation, what moral and cultural values we teach them, what will they become in ten or twenty years, and what will they leave for descendants in their turn? What needs to be done to preserve our cultural heritage and to create conditions for the further development of creativity and arts? What is our vision of the cities we want to live in, how can we make them comfortable and attractive to people?
We have to address all these issues today at the federal and regional level, as well as in families.
We invite you to discuss possible solutions to the challenges we are faced with at the 5th Central Russian Economic Forum which will take place in Kursk on July 1-2, 2016.